October 13, 2016

Michelin Ramen at Tokyo's Tsuta
Tokyo, Japan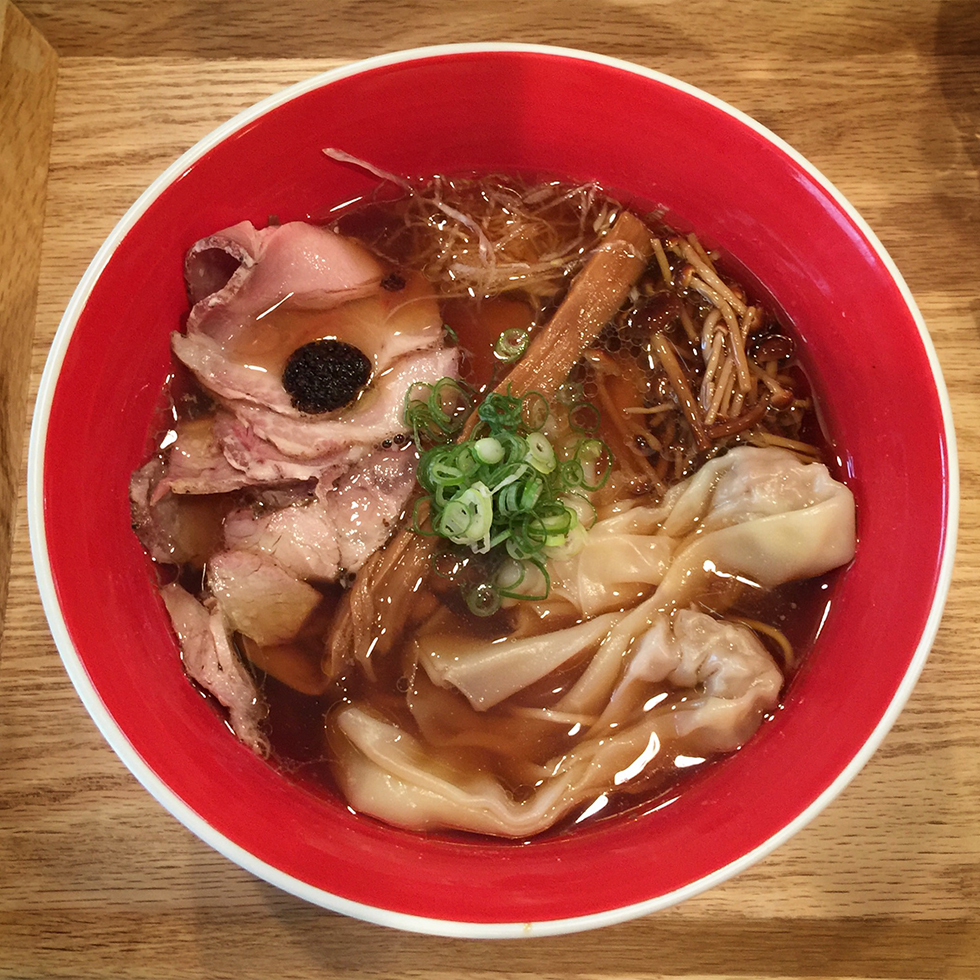 Soba Noodles Tsuta is the first ramen shop to claim a Michelin star. This is a big deal not only for the shop but also for a dish that is commonly thought of as pedestrian or simply as a fast food. The complex broths and the house made noodles do most of the lifting here. My bowl also had really nice pork chashu, mini mushrooms, one extra long menma and wontons. The wontons. They were probably my favorite part. Don't skip them on your visit to this shop.

When you visit the shop you need to have picked up a ticket that same morning for a time slot. Due to their Michelin status they had to create a system to manage the overwhelming traffic. Happy slurping.