May 9, 2014

Mastodonte
Valparaiso, Chile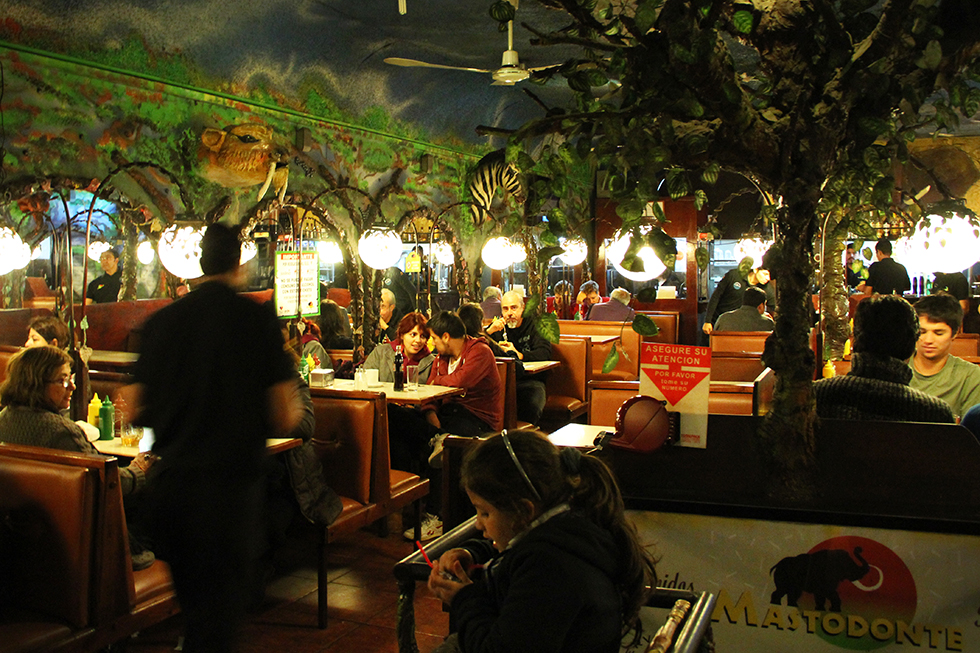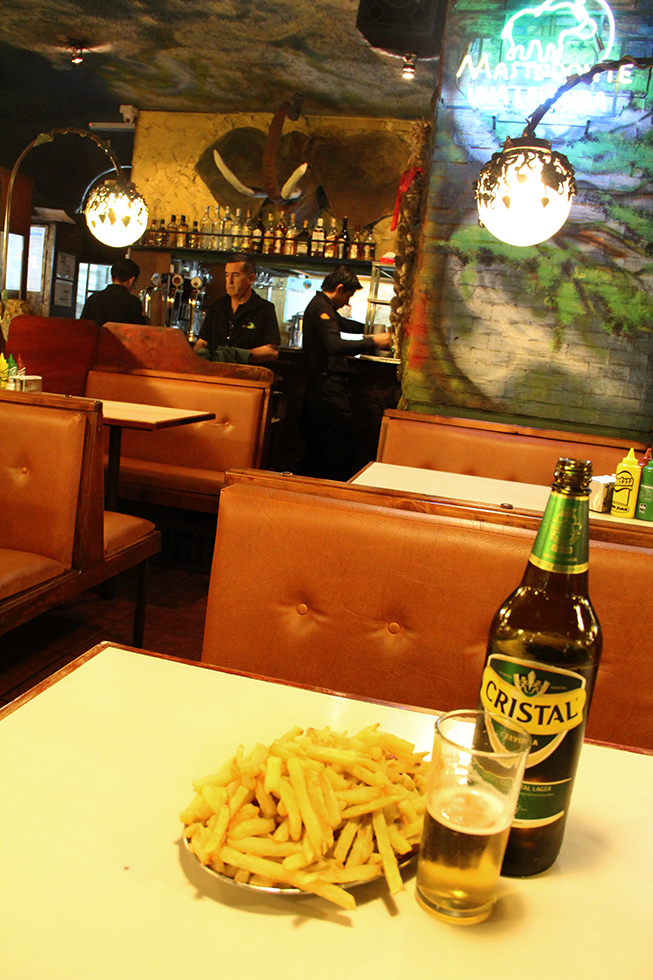 Supersized | Fries and Cristal

I had a beer at Bar La Playa and swung by El Galeon next door but both were pretty sleepy. Granted it was 8, but still.

So I headed over to a place I had noticed along the way, Mastodonte, which everyone seemed to be cramming into. When I got there it was still humming. I was thirsty but not very hungry. Being a restaurant I still ordered a snack: medium fries and a liter of Cristal. Thought I was sidestepping a huge helping of Chorillana in doing this but it turns out it was still enough potatoes for 3 people, maybe 4.

The place is cool. Decorated with busts of prehistoric animals and Jurassic-type vegetation. Billy Joel, Bon Jovi and Belinda Carlisle were riding the airwaves while I tried to eat my share of papas. If you do find your way here just order the Chorillana.