February 15, 2017

Breakfast from Sqirl in Los Angeles
Los Angeles, California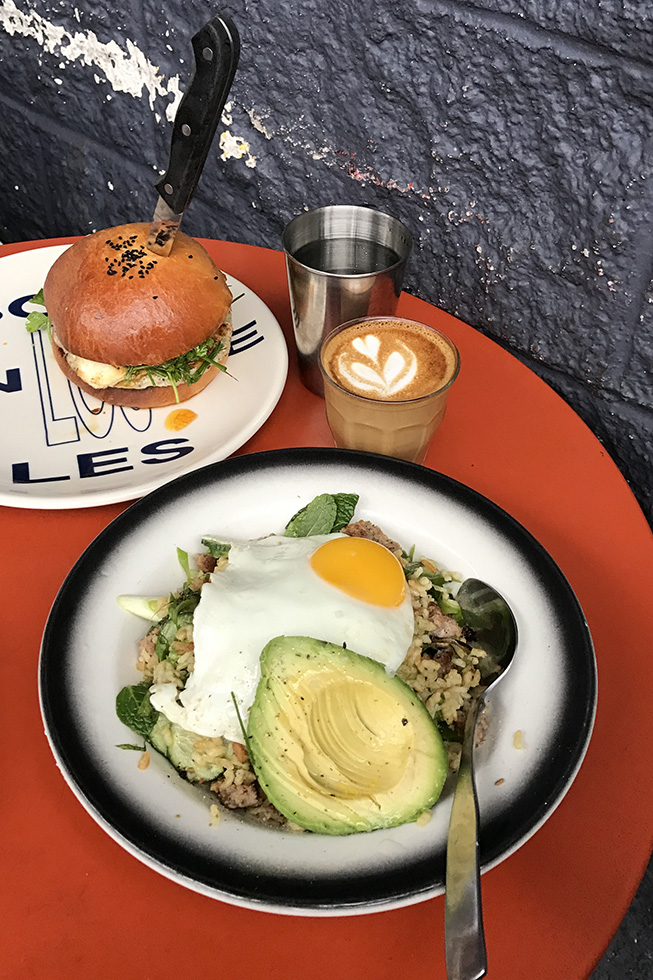 Globally inspired cafe | Pictured: crispy rice salad and mosca breakfast sandwich

The crispy rice salad at Sqirl was an excellent break from my usual breakfast lineup. My crispy, crunchy brown rice bowl had loads of texture and flavor provided by: lemongrass, ginger, mint, cilantro, fried egg, sausage and avocado. The mosca breakfast sandwich was also very good and would not have been a complete breakfast without adding houllimi.