June 7, 2016

Frank Lloyd Wright's Hollyhock House
Los Angeles, California

Hollyhock House | Perched on an East Hollywood hill

Aline Barnsdall commissioned Frank Lloyd Wright to design the Hollyhock House. The inspiration for the name and design stemmed from her favorite flower, the Hollyhock. You can see references to the flower everywhere. You can also see Wright's genius fusion of earth, water, fire and air structural elements throughout the house. It is the definition of indoor/outdoor living.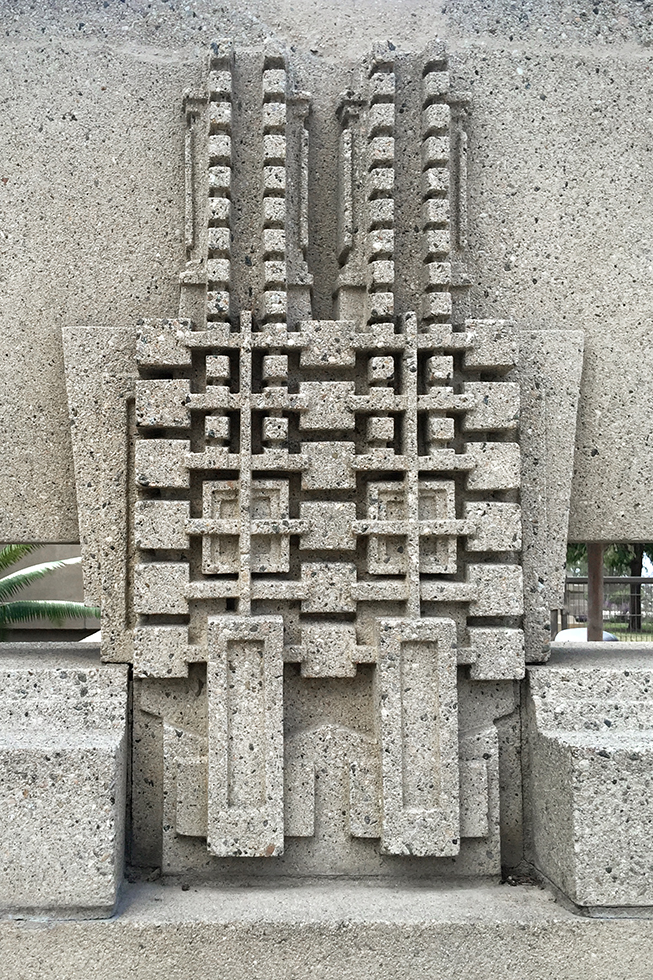 Hollyhock detail | Wright's interpretation of the flower shows up throughout

You don't get to see the entire house but you do get a great sense of everything from the parts open to the public. Totally worth checking out. It really gives great insight to this master architect's work.