September 10, 2016

Faena Hotel Miami Beach: The View from Room 1211
Miami, Florida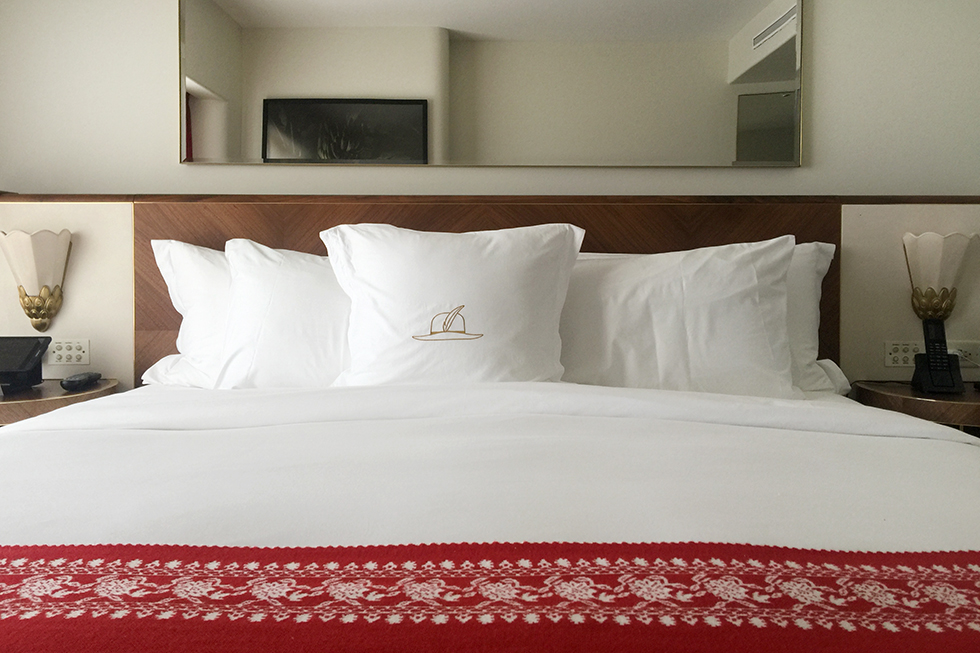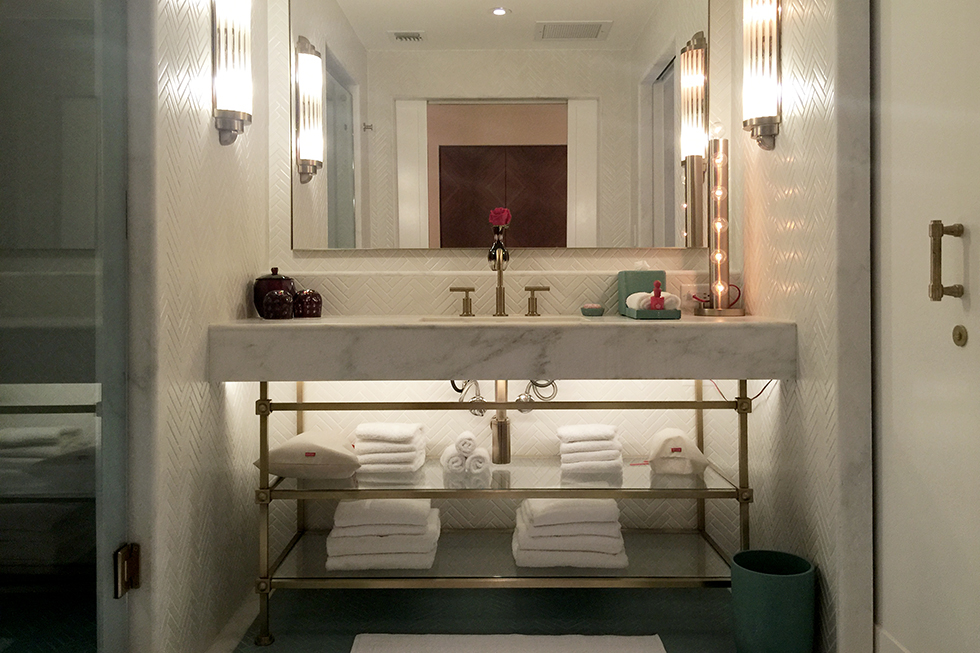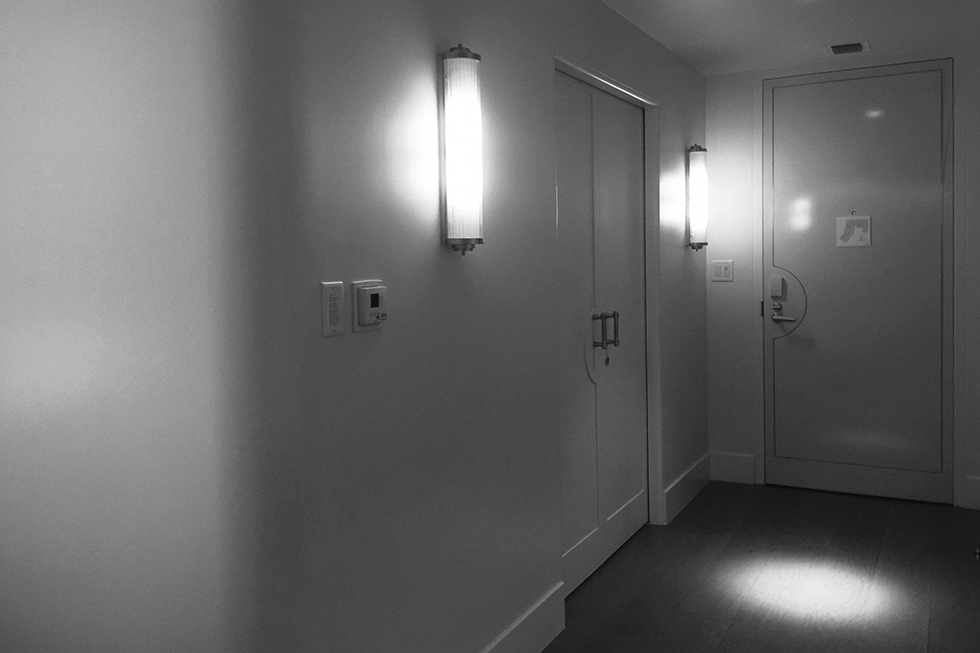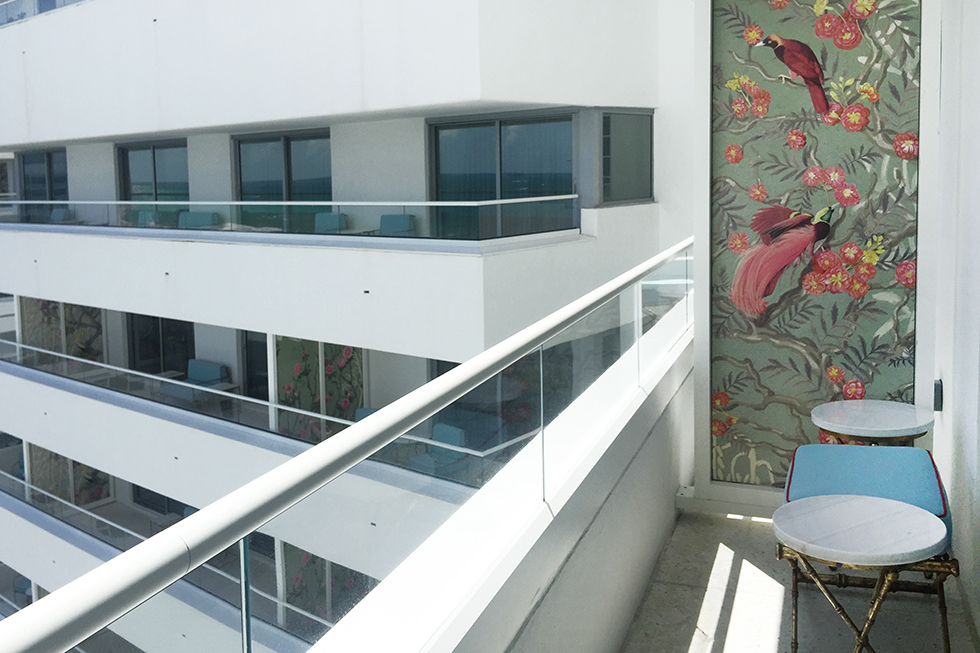 I have said it before on my site and I must say it again when writing about my stay at Faena Hotel Miami Beach. When you stay in hotels this good you don't ever want to leave. And you don't have to because it has everything you need. From the cabana service on the hotel's beach to the house cocktails at the outdoor bar to the red velvet curtains hanging inside of these luxurious rooms. It was an absolute pleasure to stay. I am sure it was also a pleasure for The Rolling Stones who stayed the week before my visit (they were on their way to Cuba to do a show).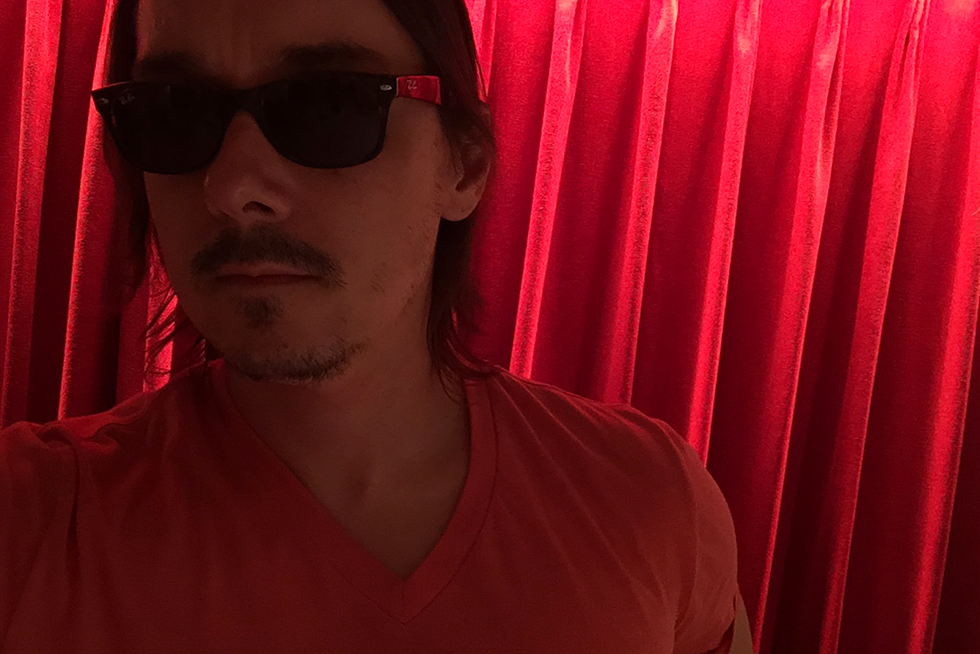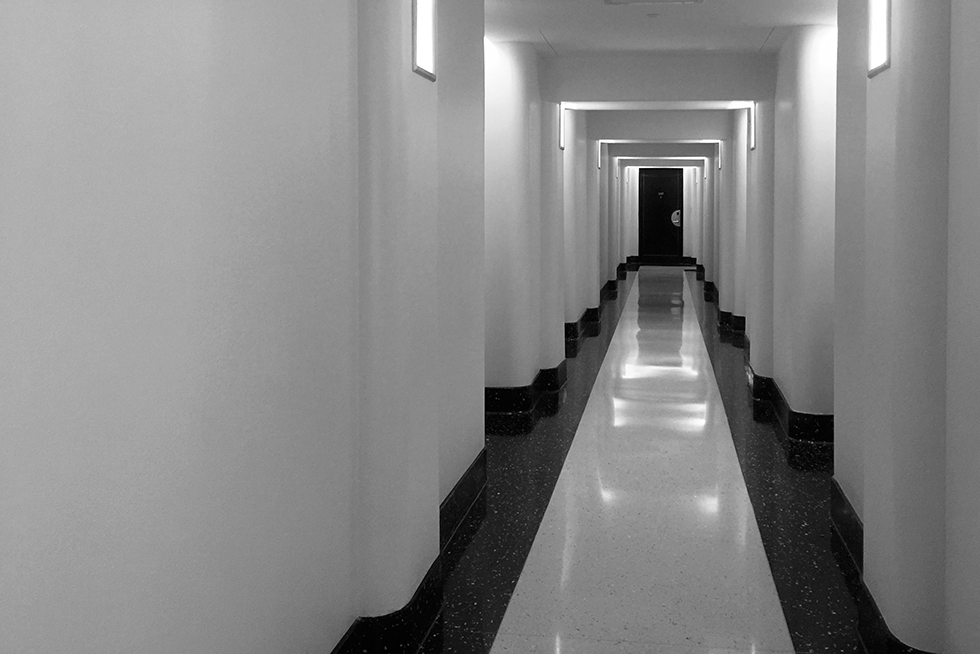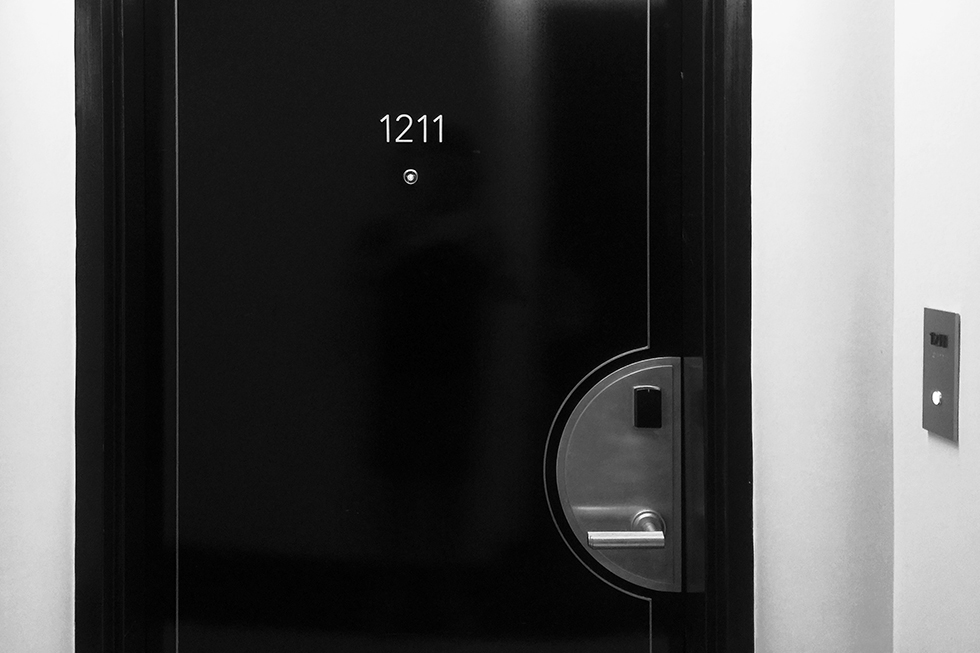 1. Faena Hotel Miami Beach: The View from Room 1211
2. Italian linens on the bed
3. Bathroom with carrara marble
4. Room 1211 entry
5. My private balcony with views of the beach
6. A Twin Peaks moment with the red velvet curtains
7. Hotel hallway
8. Room 1211

Cocktails, Swims & Mammoth Art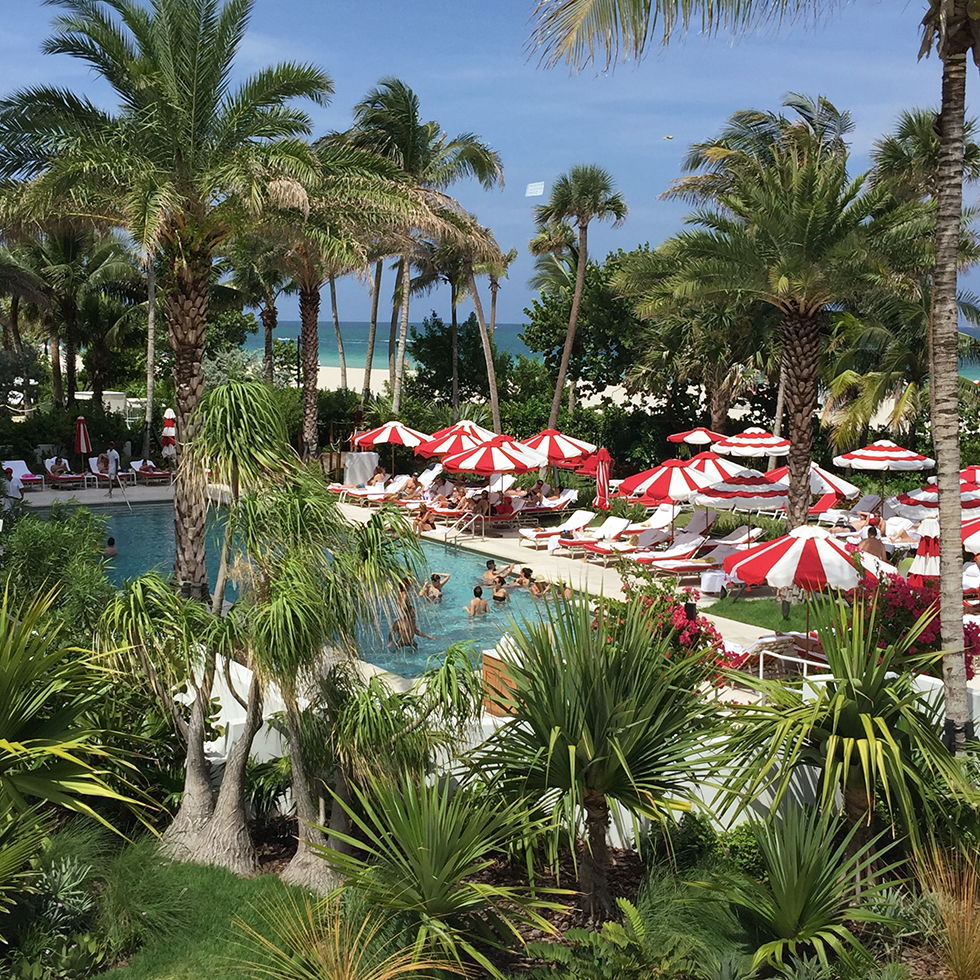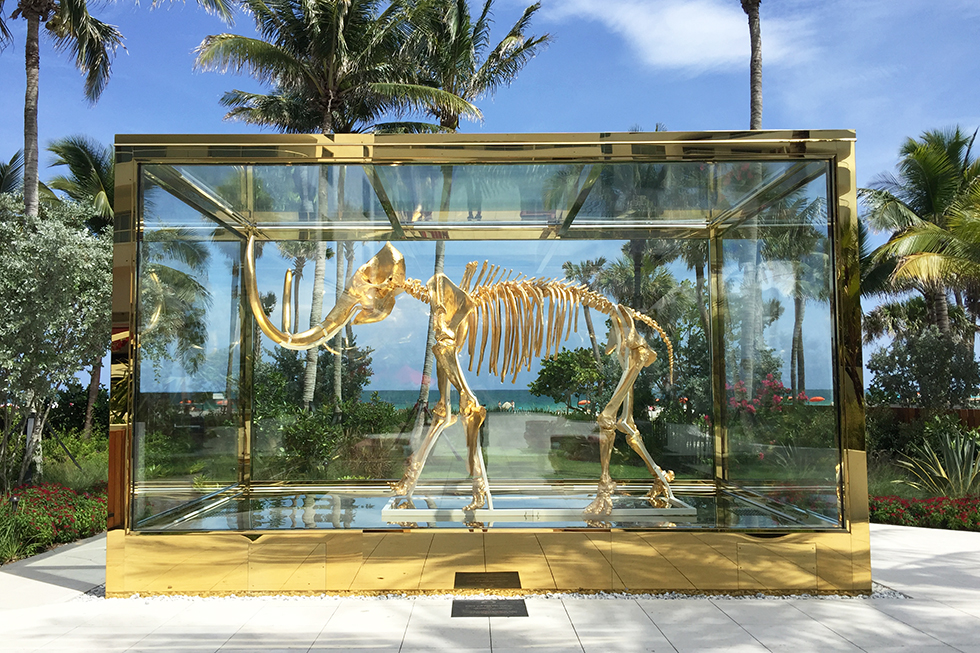 The bar is cozy and covered in seashells. The swimming pool is surrounded by lush palm cover. And you cannot miss the giant, gilded mammoth by Damien Hirst.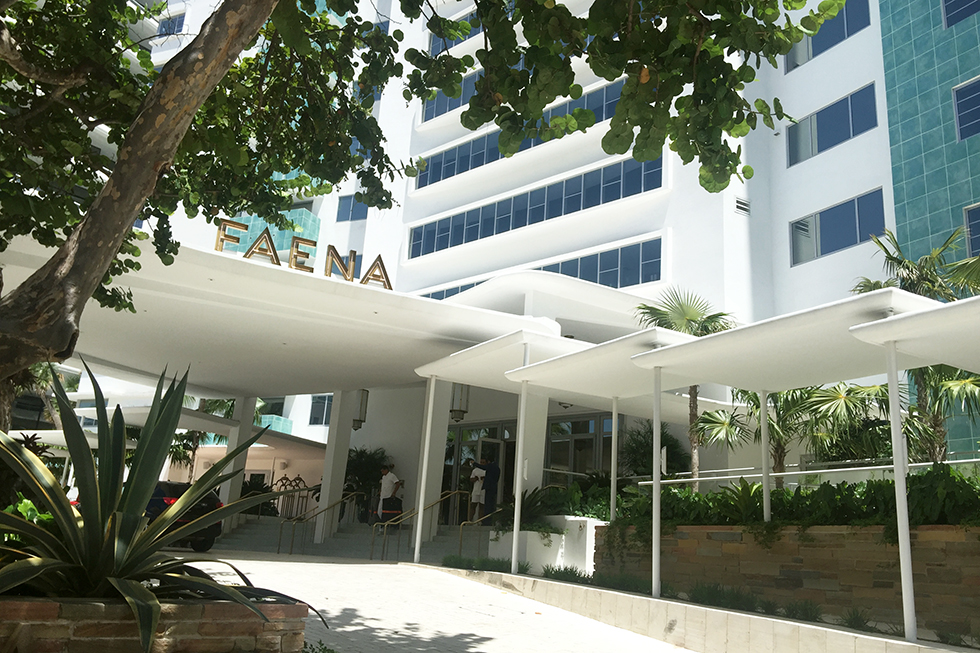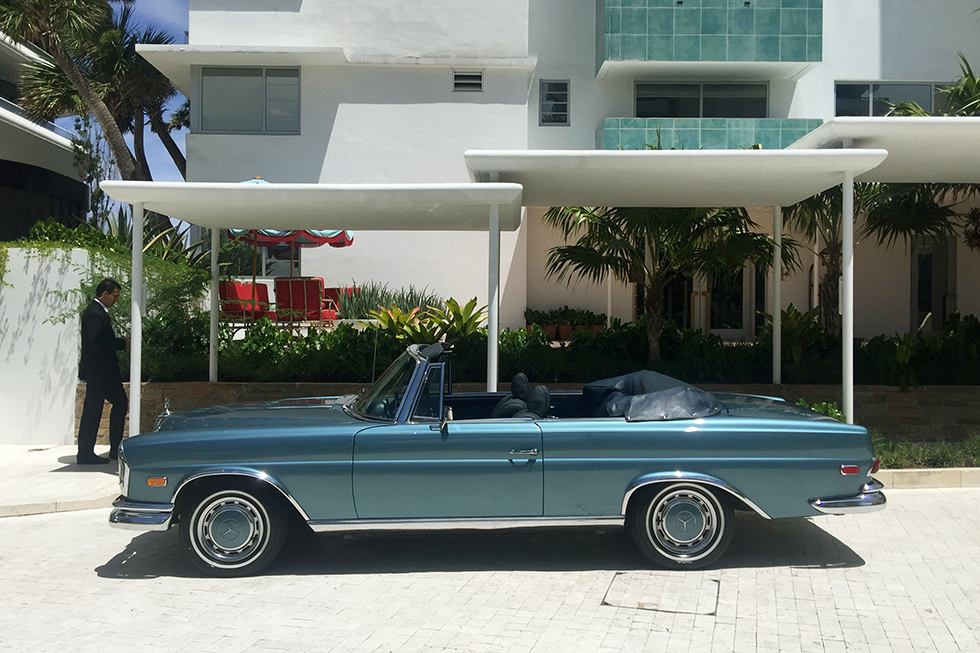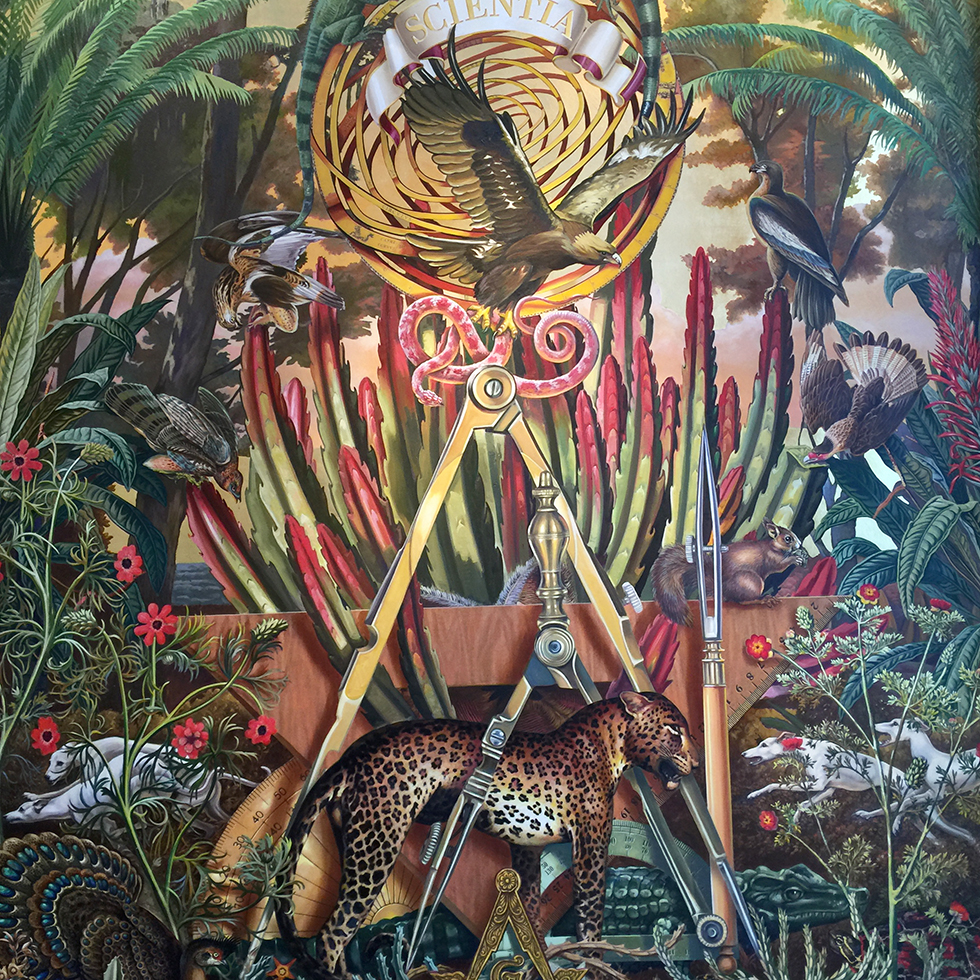 The entrance is grand. When you arrive you can expect the usual suspects of lambos, maseratis and classic machines. The foyer is covered in beautiful, tropical murals by Juan Gatti and lined with gold pillars and marble floors.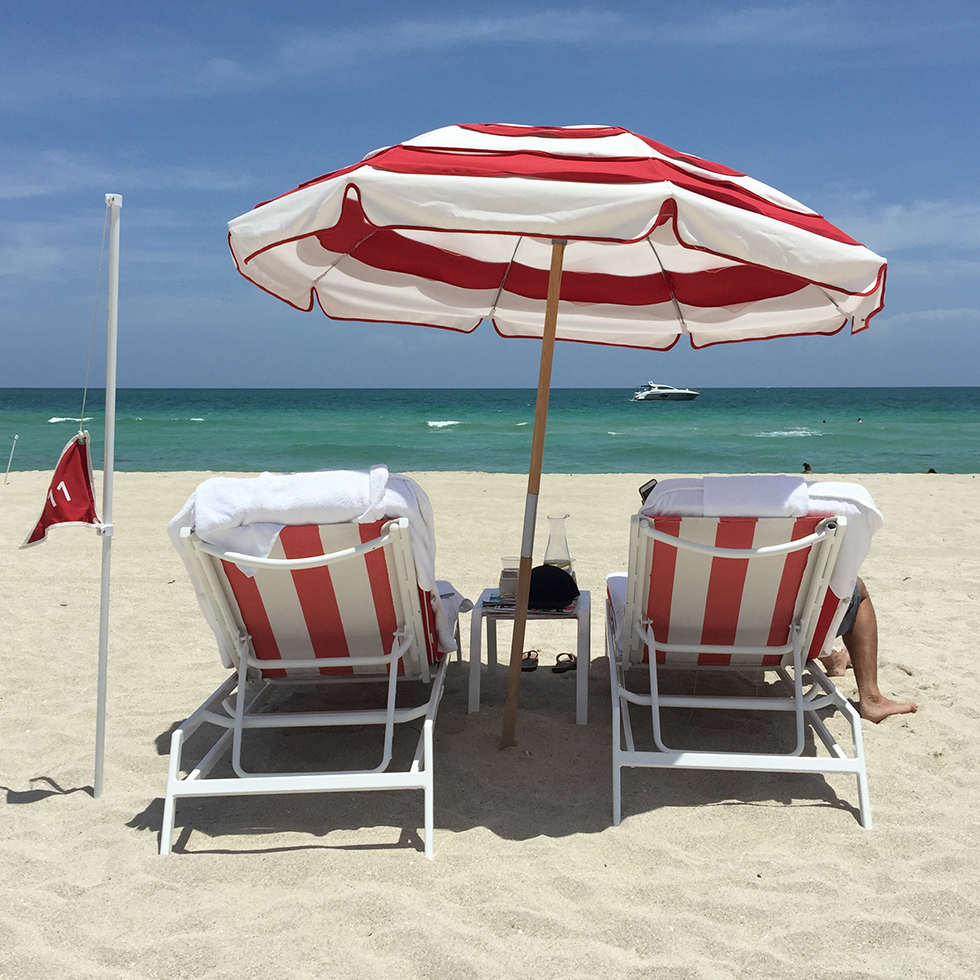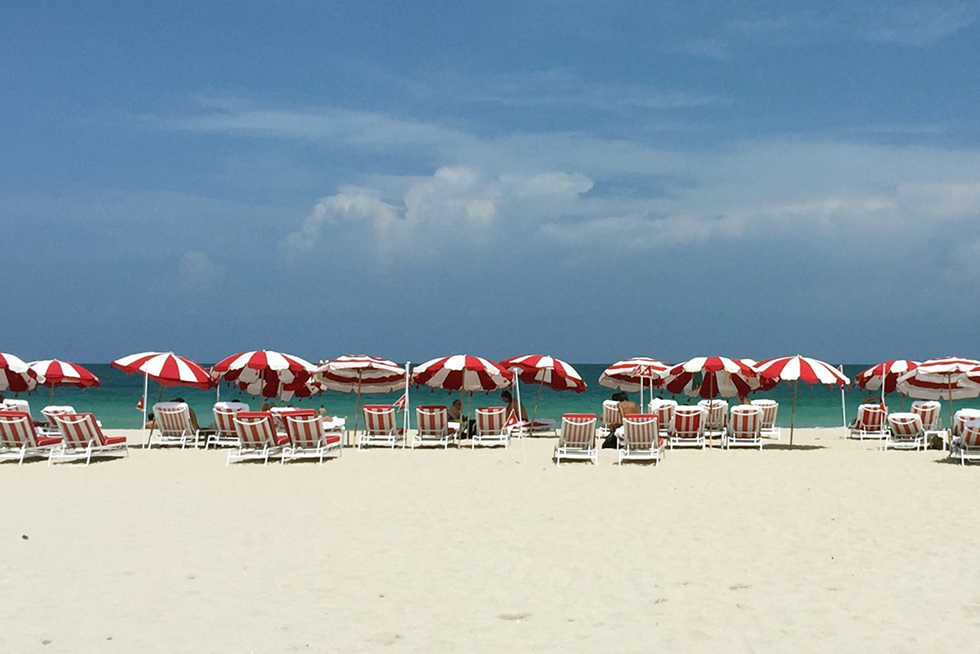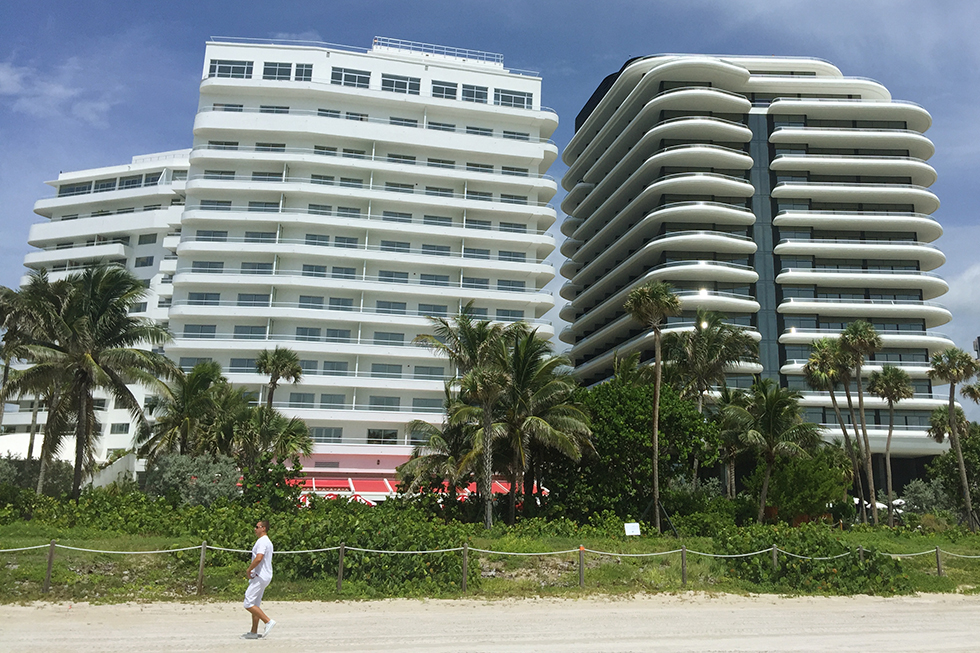 The beach cabanas look perfect in peppermint stripes and the beach looks just perfect. From the beach you can also peep the Faena residences next door to the hotel. The penthouse just broke Miami's record property selling price after closing at $60 million.